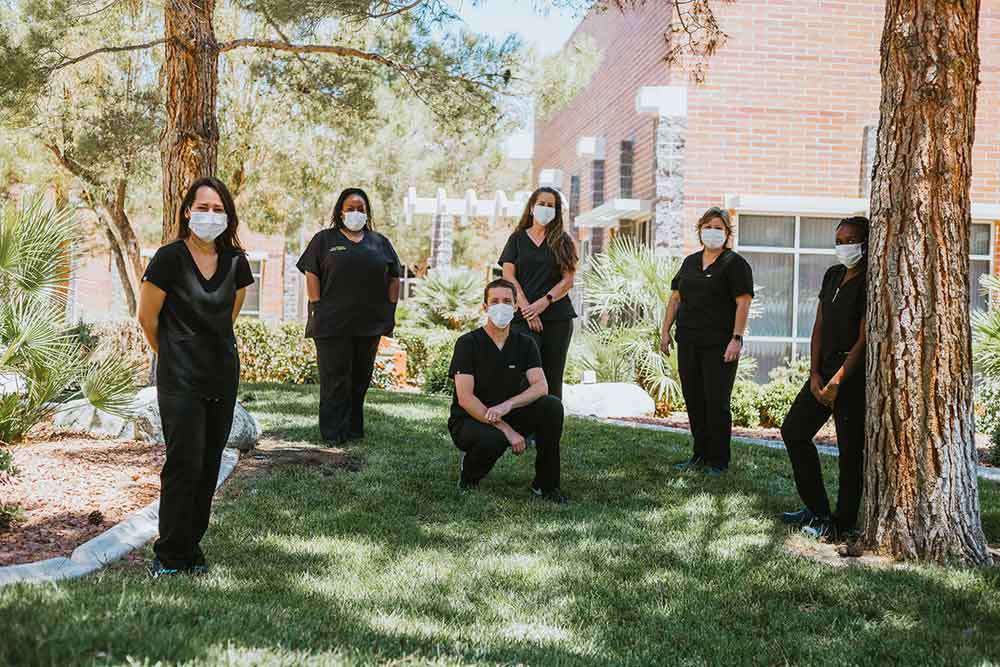 COVID-19
The health of our patients and staff is very important to us.
Infection control has always been a top priority for our practice. Our infection control processes are made so that when you receive treatment, it is both safe for you as a patient and us as staff. Our office follows infection control recommendations from the American Dental Association (ADA), Center of Disease Control (CDC), and Occupational Safety and Health Administration (OSHA).
With social distancing in mind you may see some temporary changes when it comes time for your next appointment. These changes are to help protect both our patients and staff:
Upon arrival, all staff and patients will have their temperature taken by a touchless infrared thermometer and will be given a questionnaire to screen for any recent symptoms.
You may be asked to wait in your car to limit the number of people interacting within our office at any moment.
Each of our treatment rooms is equipped with its own Surgically Clean Air Purifier. These units clean and cycle the purified air back into the room every 15 minutes. The details of the 6 Purification stages are highlighted below.
Surgically Clean Air 6 Stages of Purification:
Ultrafine Particulate Filter:

High efficiency HEPA-RX filter removes microscopic particles in the air.

Activated Carbon Filter:

Absorbs odors and gases

Germicidal UV-C+ Chamber
Super oxidizing Photocatalytic Nano-TiO2
Hydroxyl Radical Reactivity Chamber

Stages 3-5 chambers kill bacteria and viral microorganisms such as influenza, TB and Legionnaires disease as well as other harmful contaminants. Additionally, when the Germicidal UV-C+ light hits the photocatalytic filter it creates e- and h+, which are excellent in the decomposition of bacteria and odors.

Revitalizing Negative Ion Chamber

This chamber generates revitalizing negative ions that freshens and energizes the air to combat fatigue.