Patient Center
Welcome to Augusta Dental!
Are you looking for a skilled and experienced dentist in Henderson to address your entire family's dentistry needs? A specialist who care for your child's smile as well as is committed to beautify adult smiles so that you look, feel and smile your best. If your answer is yes, you have come to the right place. Dr. Alan Sevy is the owner of Augusta Dental, in Henderson, Nevada. This state-of-the-art facility is equipped with the latest advancements in dental technology.
What does this office specialize in?
Augusta Dental provides Complete Family Dental Care for all ages; children and adults. Our office delivers gentle, reliable treatment in all areas of general dentistry. To find out more about the services we offer visit our Dental Treatment page.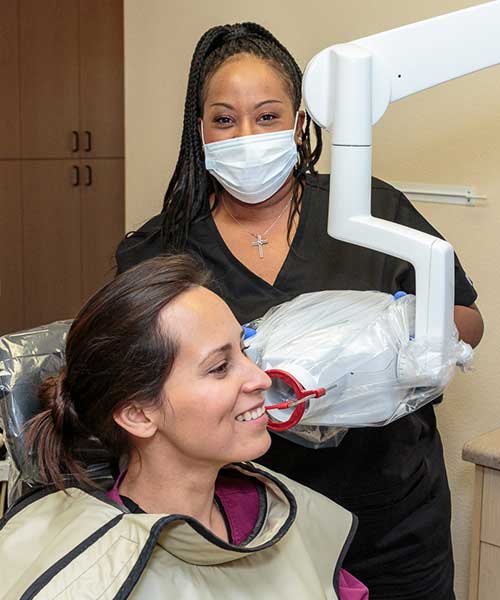 Augusta Dental
1485 W. Warm Springs Rd.,
Ste. 101
Henderson, NV 89014
Phone 702.616.1942
Mon: 8:00 am – 5:00pm
Tue: 8:00am – 5:00pm
Wed: 8:00am – 5:00pm
Thu: 8:00am – 5:00pm
Fri: 8:00am – 1:00pm (twice per month) 
(call for Friday details)
Augusta Dental provides general dentistry and cosmetic dentistry services,  including: comprehensive dental exams and cleaning, cosmetic dentistry, restoring your smile with dentures and dental implants and more. We see patients from in and around Henderson NV.
Dentist Alan Sevy from Henderson, NV offers the most advanced dental care in the area.